one-on-one with Tinea & vic
our brand story
We were so thrilled to sit down with Ernie from Smash Cut Films and share our brand story. At every event, we would get questions about the brand name, how we got started and even what have been some of our biggest challenges along the way.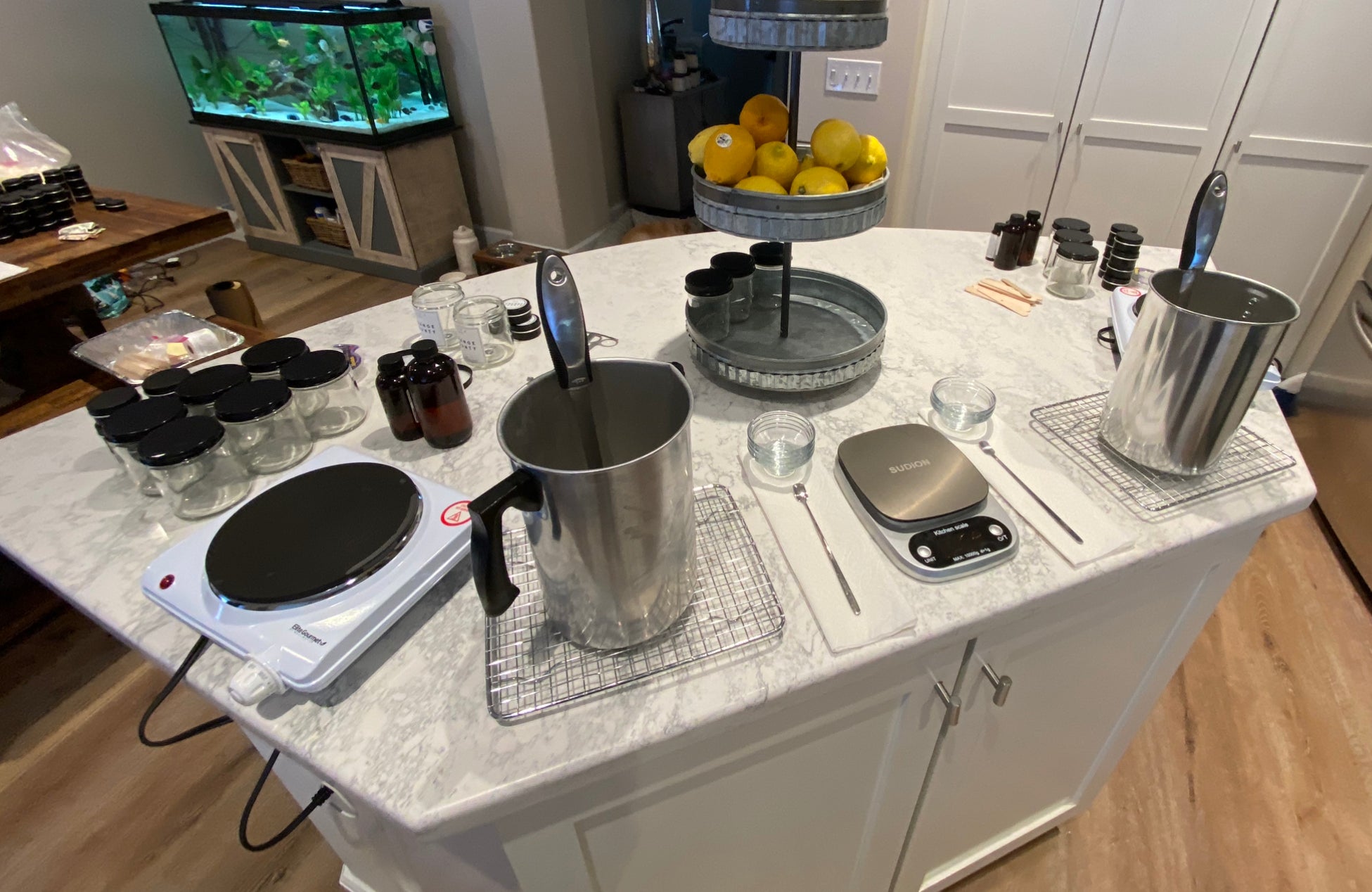 When it all started
2020
It all started with a "date night". Inspired by virtual happy hours, we decided to try our hands at candle making. Vic had ordered a basic kit online and together, we watched some videos to learn how to wick the glass vessel, how to melt the wax on the stove top using the double boil method and of course how to mix in the fragrance oil with the wax. It was a fun evening, little did we know it would evolve over the next 6 months.
A website was born
2021
As more and more family and friends wanted us to make them candles, we began to learn more and more about quality of ingredients and we started striving to create "safer" and "healthier" candles - knowing our loved ones would be using them in their households. We also had to make a big decision on how to "charge" people for them (it was getting a little expensive handing out a bunch of free candles to everyone, lol). So we started working on a website. It went live to the world in June of 2021.
A Big Step
Jan 2022
By this time, we had already been doing markets and pop up events and we loved the community of other artisans we surrounded ourselves with. Our customer base had quickly grown over the past holiday season and we were in the process of filing all the paperwork to become an official LLC. In January of 2022, this became a reality. It was such a honor and privilege to know we were "business owners" - all thanks to the community of support around us and the many learnings along the way.
Markets & pop-ups
Summer 2021
We began to sign up for local craft & vendor markets as well as small pop-ups. This became our main method of getting our brand out there. We had absolutely no way of knowing how the community would react to our products, our new vision and to us. But we loved every moment. Meeting and connecting with so many of you was the highlight of our week - each time we did a market.
What some dream of…
Opening a store
In February of 2022, we had the opportunity to open up a physical location for our brand. While, the location was not a high "foot traffic flow" area - this gave us the ability to move all our product out of our home and a place for customers to pick up last minute gifts quicker.